---
Way Too Early American League Predictions for 2015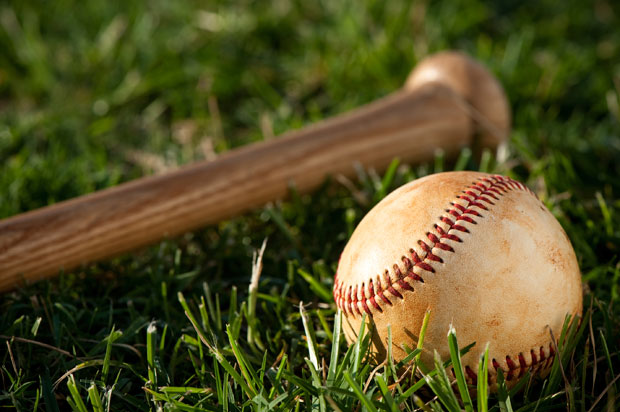 09

Mar 2015
Ah, do you smell that? Spring is finally in the air (well except for the Northeast). With spring comes all things wonderful: spring cleaning, flowers, longer days, sunny skies, cool breezes…and baseball.
The first spring training games have just started in the Grapefruit and Cactus Leagues, so logically it makes sense to make predictions about the upcoming season. In this post, we'll take a look at the American League and how I think each division will play out.
American League
AL East
1. Boston Red Sox: With the signing of Pablo Sandoval this offseason, the Beantown lineup is going to be a force to reckoned with this season. Once Yoan Moncada clears his final drug test and the Sawwx can officially announce his signing, it will only be a matter of time before the young Cuban is in the big leagues.
Biggest question: Which Clay Bucholz shows up in 2015??
2. Baltimore Orioles: Manny Machado is back and the O's (and myself for fantasy reasons) are expecting big numbers. Much like the BoSox, I don't think that the Orioles are going to have any trouble scoring runs, even with the loss of Nelson Cruz in the offseason.
Biggest Question: Can Matt Wieters (coming back from Tommy John) lead and handle a pitching staff to keep them competitive in a loaded AL East? Bonus Question: Will Chris Davis return to his 2013 prowess at the plate?
3. Tampa Bay Rays:  Same story, new year. Loaded with young talent and not many household names (besides Longoria), the Rays are one of the best teams in baseball to watch year in and year out. I think Tim Beckham makes the team out of spring training and is a contender for ROY. Chris Archer, Alex Cobb, and Matt Moore are as good as any top 3 SP's in the league.
Biggest Question: With the departure of Joe Maddon to the Cubs, can new Manager Kevin Cash continue to get big money production with low money players?
4. Toronto Blue Jays: Unfortunately, its more of the same for the Blue Jays who are still searching for the magic of their early 90's teams. Russell Martin is a superb addition behind the plate, as he'll be responsible for handling a staff that, with the exception of Mark Buerhle, is a major question mark. Daniel Norris should be in the big leagues…never mind the fact that he's left-handed, throws 95+, and is the Jays' top prospect, but he should make the club just because he's fits every weird LHP story you've ever heard.
Biggest Question: The Jays will put up runs with a lineup featuring Bautista, Encarnacion, Donaldson, and Smoak…but can their staff keep opposing teams from circling the bases?
5. New York Yankees: #Re2pect is now over and a new era begins. A-Rod returns after his record-long suspension for being a cheat. Teixeira still can't figure out how to hit to the opposite field against the shift and call me crazy, but CC Sabathia is on the wrong side of 30 and is no longer an ace. The other four teams in this division are getting younger and better while the Yankees get older and wonder when the next Posada, Jeter, and Rivera are coming along.
Biggest Question: Who draws more fans in 2015: The Yankees or New York City FC?
AL Central
1. Detroit Tigers:  Miggy, Kinsler, Cespedes, and V-Mart should lead the way for the offense. A healthy Jose Iglesias for the whole season would do wonders for this team as well. The Tigers need Verlander to bounce back big, and will be looking for another season of greatness from Anibal Sanchez and David Price.
Biggest Question: The bullpen. Joe Nathan can't stop a nosebleed these days, leaving one to wonder if Manager Brad Ausmus goes with a "closer by committee" with the likes of Nathan, Joakim Soira, and Joba? I think they look to make a deal around the trade deadline to shore up the back-end of their pen.
2. Chicago White Sox: The "Good Guys" on the Southside should make the AL Central race a battle all year with the Tigers. Chris Sale and Jeff Samardzija are frightening to face on back-to-back days. And I love the pick up of David Roberston from the Yankees. Offensively, Jose Abreu leads the way (and for you young fans out there, if you want to learn how to hit, watch all the film you can on Abreu) for an otherwise unimpressive lineup.
Biggest Question: How does this line up "Put it on the board" this year?
3. Cleveland Indians: Terry Francona is one of the best Managers in the league. He'll have this team competitive from Opening Day until the last pitch. Unfortunately, that last pitch won't be in October. The Indians need Corey Kluber to return to Cy Young form this year if this club has a chance. The have a lot of solid bats in their lineup, but are missing one or two stars that could carry a team during the doldrums of the summer.
Biggest Question: Are they buyers or sellers come the trade-deadline? I'm predicting sellers.
4. Kansas City Royals: Sorry Royals fans, but its reality check time. The brand of baseball that Ned Yost's club showcased last year was endearing to little league managers and underdogs everywhere, but the Royals' players will be surfing the couches along with the rest of us come October. They'll certainly compete; their starters need only to get through 6 innings and then one of the most devastating bullpens the game has seen in years takes over in the form of Kelvin Herrera, Wade Davis, and Greg Holland. Losing James Shields is a huge blow that has yet to be replaced.
Biggest Question: Is Kendrys Morales that much of an upgrade over Billy Butler? The only power associated with Kansas City in 2015 will be when people talk about the Power and Light District.
5. Minnesota Twins: They play in one of the most beautiful parks in the country and it is a crying shame the fans won't get to see a club worthy of such an abode in 2015. Ervin Santana headlines a staff full of under-achievers, has-beens, and never-weres. Mauer will once again man 1b and continues to be a cautionary tale for huge contracts. Its nice to see Torri Hunter come home to St Paul, but any production from him is a bonus as he'll turn 40 this year.
Biggest question: How long do the Twinkies wait before calling up Byron Buxton and Miguel Sano?
AL West
1. Seattle Mariners: 2015 very well may be the Mariners' year.  Nelson Cruz brings his 40 HR's from last year to the Pacific Northwest and adds much needed protection behind Robbie Cano. We can also expect King Felix to put up more Cy Young worthy numbers, this time with the win totals to hush up any haters.
Biggest Question: Where does Rickie Weeks fit in? He certainly won't be at 2b, and unless Cruz takes over RF duties, Weeks won't be DH'ing. Personally, I think he challenges Logan Morrison for the 1b job.
2.  The Los Angeles Angels of Anaheim: Josh Hamilton being out for the foreseeable future may be a blessing in disguise. Collin Cowgill and Matt Joyce should fill in nicely and provide as much production as Hamilton would for a fraction of the cost. Obviously Mike Trout is a super star and is poised to become the best ever (friendly reminder: He's still only 23). Angels have a nice solid starting staff, especially with Garrett Richards coming back from injury.
Biggest Question:  How to get the ball from starter into Huston Street's hands without blowing the lead. Additionally, it will be interesting to see if there are any lingering issues with Richards' leg injury as he hopes to return to his dominant form.
3. Texas Rangers: As with most big league teams, if you get the injury bug, its going to be a long season. Their coming in at third place in the AL West rests solely upon their health. That applies to Prince Fielder, Elvis Andrus, and Adrian Beltre; without those bats in the everyday lineup, the Rangers could easily wind up at the bottom of the barrel again this year. It is truly a shame to watch a talent like Jurickson Profar go from being the club's top prospect to missing an entire season. One thing going for the Rangers in 2015 is an excellent top 3 in their rotation: Derek Holland, Yu Darvish*, and Yovani Gallardo very well could have the Rangers playing in October if they all hit 30+ starts this season.
Biggest Question: Health of their key players. The Rangers have enough power to continually pepper the grassy knoll out in center, but will it be Prince Fielder doing the peppering, or Mitch Moreland?
*We'll keep an eye on Yu Darvish, who only went 1 inning in his spring training debut before complaining of elbow soreness.
4.  Oakland Athletics: The A's continue to win, blow up their team, and rebuild…and 2015 looks to be more of the same Beane-ball we've grown accustomed to seeing. Billy Butler, Bret Lawrie, Sam Fuld, and Ben Zobrist are all nice additions, but the top 3 AL West teams seem to be overloaded with talent (although one thing the A's continually do is prove people like myself wrong year after year!). The A's desperately need Jarrod Parker to come back 100% in June after having Tommy John surgery. As for the rest of the starting rotation, Sonny Gray will hold his own, Kazmir is looking for another year of career-rejuvenation, and personally, I'd like to see Barry Zito make the club.  Also, the recent left shoulder injury to Sean Doolittle looks like it will keep him out past opening day.
Biggest Question: Remember when the A's had all these All-Stars?
Remember when the #Athletics had these All Stars? h/t Don Queso pic.twitter.com/x0kXXKyMeY

— Baseball Memes (@MLBMeme) December 20, 2014
5. Houston Astros: Let me start off by saying this: Jose Altuve deserves better.  That being said, I love the pick up of Evan Gattis from the Braves; he should have a field day with that short-porch in left field. Jon Singleton and George Springer have all the potential in the world, and as a fan, I hope to see that potential reached. However, when the ace of your staff is Scott Feldman, you're in for a long 162 game season.  Hey, at least Craig Biggio will be going into Cooperstown this summer, so there's that to celebrate!
Biggest Question: The 'Stros head into Spring Training with no designated closer. Luke Gregerson, Chad Qualls, and Pat Neshek could all get the job done. How many games though, will they actually be having to save?
AL Round Up:
Division Winners: Red Sox, Tigers, Mariners
Wild Card Teams: Angels, Orioles
Cy Young: Felix Hernandez
MVP: Mike Trout
AL Champion: Seattle Mariners
It will certainly be exciting to watch it all play out on the field once the first pitch is thrown on Sunday, April 5th!
Alright, time to hit me with some feedback. Agree? Disagree? Agree to disagree? Comment below or find me on Twitter @Whigsy
Lemme know your thoughts and be on the lookout for my Way Too Early National League Predictions post!