---
Way Too Early National League Predictions for 2015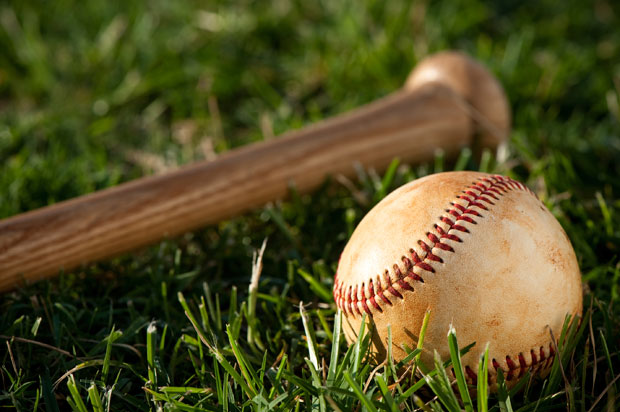 11

Mar 2015

We've taken a shot at predicting the American League already and today it's time to make our best predictions for the National League. Be sure to make known your feelings in the comments after you finish reading!

National League

NL East
1. Washington Nationals: The signing of the off-season this year was the Nationals' landing of Max Scherzer….and he's slated to be the third starter in the rotation. That is how good the Nationals' rotation looks with Stephen Strausburg and Jordan Zimmerman ahead of Scherzer. Professional swing breakers these three. With the emergence of Anthony Rendon at 3b, and Ryan Zimmerman's sudden throwing yips, Zimmerman looks poised to take over at 1b. There's only one "weak" bat in this lineup and that's catcher Wilson Ramos who isn't on the club to hit.
Biggest Question: Can the second-place team in the NL East keep the Nationals within 15 games this year? Hint: Not likely.
2. Miami Marlins: Giancarlo Stanton, formerly known as Mike Stanton, has 325 million reasons to carry this team on his back. Good thing he has broad shoulders. The Fish snagged Dee Gordon in the off-season and he should provide some excellent speed along with Christian Yelich and Marcell Ozuna. Unfortunately, the most exciting young pitcher in baseball, Jose Fernandez will start the season on the DL, but I'm looking forward to him toeing the rubber once he's healthy.
Biggest Question: Are you thinking about writing off the Marlins, because, well, they're the Marlins? Don't, the Marlins might suprise some folks this year.
3. Atlanta Braves: The Braves will be running out a starting nine missing some familiar faces from last year. Justin Upton and Jason Heyward are gone replaced by Nick Markakis and Eric Young, Jr. Craig Kimbrell is arguably the nastiest closer in the National League. Julio Teheran and Alex Wood possess two live arms that are looking to only get better. Shelby Miller is an excellent addition to their staff.
Biggest Question: Who's looking forward to their new stadium in 2017? Hopefully by then, the Braves can claim what their fans believe is always rightfully theirs: An NL East title.
4. Philadelphia Phillies: Another off-season filled with possible destinations for Cole Hamels and another regular season opening with Hamels still the ace for the Phils. Cliff Lee* will hold down the #2 spot in the rotation as the Phils attempt to compete in the NL East this year. Ryan Howard is somehow still a big leaguer, he and all 190 of his strikeouts will man first-base once again. Once the Phightin' Phils' can unload some of their massive contracts (Utley, Howard, Hammels, Lee, Papelbon) they will be able to rebuild with young talent once again.
Biggest Question: How long into the season before the Phillies are out of the NL East race? And where do Hamels and Lee finish the season? Prediction: Hamels to the Dodgers and Lee to the Red Sox.
*Lee is currently sidelined with soreness is in throwing arm. Should he require surgery, there's talks about him retiring.
5. New York Mets: At best, if they make all their starts, Matt Harvey and Zack Wheeler can get the Mets to 60 wins this season. David Wright has proven he can be a leader and a mentor but it is time he played for a winner.
Biggest Question: Who has more wins, Yankees or Mets in 2015?
NL Central
1. St. Louis Cardinals: In arguably what's going to be the toughest division in baseball this year, the Cardinals are poised to make another deep run into the playoffs. This hinges largely on the right arm of Adam Wainwright (who threw a bullpen on March 10th). Lance Lynn, John Lackey, and Michael Wacha are all very serviceable big league pitchers and should be able to carry this team for the year. Jason Heyward is the only new addition to the starting lineup from last year's team, so continuity and having past experiences of being in a pennant race should be a walk in the park for the Red Birds. Jordan Walden and Trevor Rosenthal will bring noise from the bullpen to close out games.
Biggest Question: Will the Cards be kings of the highly competitive NL Central in 2015?
2. Pittsburgh Pirates: There'll be plenty of raising the Jolly Roger in Pittsburgh once again this summer as the Bucs will give the Cardinals a battle all season long. Andrew Mccutchen will make a case for MVP again this season and he'll have plenty of help from his teammates. Josh Harrison is a budding star, Starling Marte is one of the top OF's in the game, and Pedro Alvarez can put on a show with his light tower power. Gerrit Cole has ace caliber stuff on the hill and he's an excellent compliment to Francisco Liriano.
Biggest Question: Can Liriano do it again?! The last two seasons have seen Liriano show the potential everyone knew he had when he was with the Twins.
3. Chicago Cubs: Jon Lester and new Manager Joe Maddon make the Cubs immediate contenders. Sure Anthony Rizzo, Junior Lake and Jorge Soler aren't household names, but how many times did Maddon do more with less in Tampa Bay? The Cubbies may not make Back to the Future II's prediction come true in 2015, but the Curse of the Billy Goat won't be around much longer with the talent that Theo Epstein has put together.
Biggest Question: What pieces are missing to make the Cubs a serious contender in 2015? Adding another starter to compliment Lester wouldn't hurt and neither would be getting another power bat into their lineup.
4. Cincinnati Reds:  On paper, the Reds should be near the top of this division. But there's been talk by former players of the clubhouse being a disaster and that's never a good thing. Joey Votto's MVP days are well behind him and the Reds haven't done much to improve from last year. In my opinion, their shining star is Aroldis Chapman, and he'll only pitch three or four times a week at most. This is another team that gets another year older while the other teams in the division are stocked with young talent (and bodies that won't break down).
Biggest Question: Can Billy Hamilton cut down on strikeouts, increase his OBP and steal 75 bags? I'd love to see it!
5. Milwaukee Brewers: The Brewers projected #1 starter is Kyle Lohse. That in and of itself says a lot as to the type of season the Brewers are about to experience. Carlos Gomez is blossoming into a star, but Ryan Braun is on the wrong side of 30 (and can no longer cheat his way to an MVP). In a stacked NL Central, I just don't see the Brewers being remotely competitive. Let the rebuilding after this season begin.
Biggest Question: Jonathan Lucroy proved to be an All-Star caliber catcher in 2014 that can produce some offense….does he finish the year in Milwaukee?
NL West
1. Los Angeles Dodgers: The Dodgers addressed 1/5 of their OF log jam by shipping off Matt Kemp to the Padres. Nevertheless, that still leaves Manager Don Mattingly with a problem many teams would like to have: Three All-Star outfielders (Carl Crawford, Yasiel Puig, and Andre Ethier) and the organization's top prospect (Joc Pederson) competing for 3 starting spots.  I can't say I'm thrilled with the additions of Jimmy Rollins and Howie Kendrick, especially since it meant losing Dee Gordon, but Rollins and Kendrick will be solid up the middle.  The Dodgers staff speaks for itself with two-time Cy Young Award winner Clayton Kershaw at the top. By the way, if you haven't seen it already, go watch Kershaw's Cy Young acceptance speech (Kersh takes the stand at the 5:00 minute mark). The epitome of humility and graciousness. I'm expecting a 100 win season for the Boys in Blue.
Biggest Question: Justin Turner or Juan Uribe at 3b?
2. San Diego Padres: The Friars have had what many would call the best off-season in baseball. The acquiring of Matt Kemp, Justin Upton, and Wil Myers immediately gives their lineup depth and power. But that depth and power comes with lots of swings and misses as the three of them combined for 406 strikeouts last year (yikes!). The Fathers also acquired starter "Big Game" James Shields, and he'll be the ace of their staff. That's not a slight against Andrew Cashner…who has an absolutely filthy repertoire with the potential to win 20 games.
Biggest Question: If the Padres start slow in 2015, how long before Bud Black starts feeling the heat? It'll be very difficult to play catch-up if they fall behind the Dodgers and Giants early in the season….
3. San Francisco Giants: The 2014 World Series Champions will be looking to repeat for the third time in six years! That says a lot about the kind of club that Bruce Bochy puts on his lineup card everyday. The Giants will be super competitive once again this year as many familiar faces from last year's World Series team return this year. They replace Pablo Sandoval with Casey McGehee, and hope that McGehee will show signs of his 2010 season.  Madison Bumgarner will challenge Kershaw for the NL Cy Young in 2015. I think we can all agree that if he keeps in the form that he was in last October, he's more than deserving of being mentioned as a Cy Young contender.
Biggest Question: Will odd years continue to be the bane of the Giants' hopes of repeating as World Series Champs?
4. Colorado Rockies: The Rock-pile will look to play spoiler in the NL West this season. Troy Tulowitzki HAS to be healthy for the Rockies to be competitive. My bold prediction: If Tulo plays in 140+ games, he's in the conversation for MVP. He's that good and there's still plenty of pop in his bat. Speaking of healthy Rockies, Carlos Gonzalez being healthy for an entire year would be a really nice cog in this machine if the Rockies are hoping to not be bottom feeders in the tough NL West.
Biggest Question: As with any big league club, health of key players (Tulo and Car-Go) is going to be crucial. Some teams are better equipped to deal with injuries…the Rockies are not one of those teams.
5. Arizona Diamondbacks: This might be an indictment on my fandom of baseball, but outside of Paul Goldschmidt, Mark Trumbo, and Aaron Hill, I'm not sure I recognize any other position players on the Dbacks. So yeah, the Dbacks are (still in?) rebuild mode for 2015 and for the foreseeable future.
Biggest Question: The Dbacks won 64 games in 2014, do they win 65 in 2015?
NL Round Up:
Division Winners: Nationals, Cardinals, Dodgers
Wild Card Teams: Pirates, Padres
Cy Young: Clayton Kershaw
MVP: Andrew McCutchen
NL Champion: Los Angeles Dodgers
Well that sums up the National League. Let's hear what you think! Leave comments below or find me on Twitter @Whigsy
There's only 25 days left until SportsCenter is worth watching again….err I mean, there's only 25 days left until Opening Day!