---
Winter World Cup Wonderland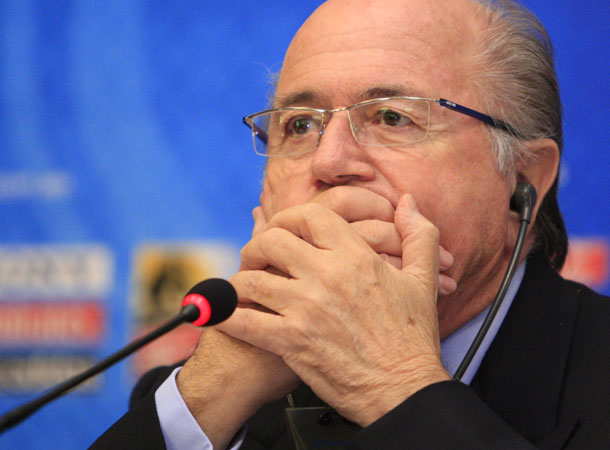 20

Feb 2015

The gift that keeps on giving is the Qatar World Cup in 2022.  It has been reported that the usual summer event will be moved to the months of November and December of that year.  At first, it made ZERO sense how a country with no stadiums, hotels or infrastructure is supposed to host such a large event yet still won the World Cup bid.  OK, well it's not the first country who had to build stadiums for a huge event (see Beijing Olympics). But there was a bigger issue with Qatar hosting: YOU CAN'T HAVE AN OUTDOOR SOCCER TOURNAMENT IN THE DESERT DURING THE SUMMER!
If you haven't figured it out by now, yes, there are a tremendous amount of bribery allegations involved with this bid. Reports have surfaced that one Qatari official paid $5 million to receive support for the bid. Let's not all gasp and be surprised here. This isn't FIFA's first time being under the microscope. The past few years have been a disaster surrounding the Qatar World Cup. There have been stories saying the construction workers building the stadiums have had "slave-like" work conditions and 44 have died during the past summer months. Since all of the stadiums have had to be built, the costs for the event are going to reach $220 billion. To put in perspective, South Africa spent $4 billion on the 2010 World Cup and Brazil spent $14 billion on last year's World Cup. But when your building a stadium shaped like a seashell, I suppose you never should spare any expense.
One of the biggest issues with moving the event to the winter has to do with competition. Arguably the biggest sporting event in the world usually only has to deal with baseball but College Football and the NFL are in full swing by November. I know for majority of the world, American football doesn't matter but to FIFA this should matter. Trying to lure American Sponsors to buy ad space may be difficult during the heart of the American football season. Safe to say, it will be interesting to see how this event unfolds while more developed countries who lost the bid look on in bewilderment.